Freshman Friday: Andrea Adap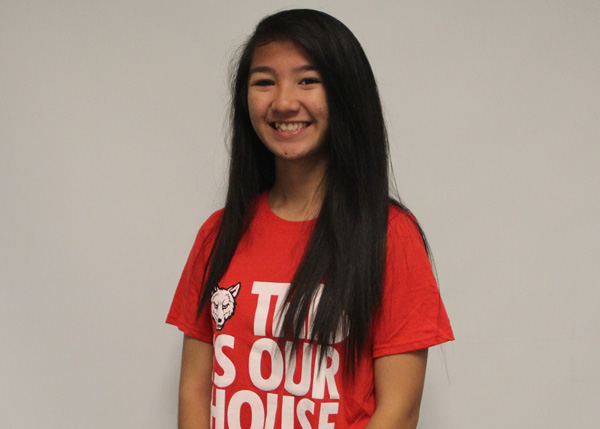 By Duaa Israr
September 30, 2014
Athletics have always been a large part of freshman Andrea Adap's life and that didn't change when she came to high school.
Adap has been running for most of her life. She first did track at Lincoln Jr. High and when she made the transition to high school, cross country wasn't the first thing she planned on joining.
"I'm more of a sprinter, but one of my friends convinced me to join cross country and I'm glad I did. I really enjoy it," Adap said.
Adap is on the junior varsity team and hopes to move up to varsity next year. She also plans on trying out for basketball in the winter and track in the spring.
"I played basketball at Lincoln too, so I'm really looking forward to basketball season as well," Adap said.
Adap says she got her athletic side from her dad, one of the biggest inspirations to her when it comes to sports.
"Considering the fact that my dad also enjoys running and he played college basketball really shows that I'm a lot like him. He's kinda the reason I started running and playing basketball," she said.
Although Adap enjoys the new opportunities Niles West offers, she has had to make some sacrifices in order to stay active and on top of her game on both the field and in the classroom.
"I'm trying to stay active, but at the same time I'm also trying to have the right amount of time for homework, family, and friends. I decided to decline some of my honours classes so that I wouldn't be overwhelmed with my classes,"  Adap said.