Freshman Friday: Marianne Reyes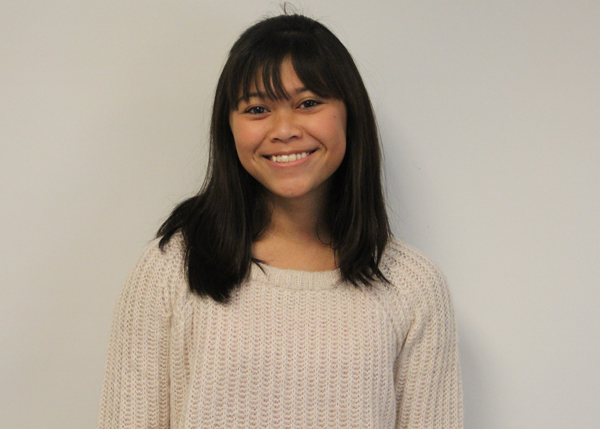 By Duaa Israr
January 9, 2015
Even though being 'fresh meat' isn't easy, freshman Marianne Reyes doesn't let that get her down.
"Usually freshman are treated with no respect and considered newbies. We're the lower class and that gets hard sometimes because upperclassmen don't take us seriously," said Reyes.
Despite being a freshman, Reyes continues to explore her boundaries and push herself to the limit; in sports and academics.
"The finals were actually pretty easy and I did really well, even though we were told the finals this year would be hard," said Reyes.
Reyes, a three sport athlete, pushes herself to do better than she did before. She admits that sometimes, you just have to take it easy because after all, you are only human.
"I'm in gymnastics, cross country, and track and field. Sports take up a lot of my times and I get very tired and sore after practices," said Reyes.
Reyes plans on being a three sport athlete throughout her high school career, but out of all the sports, gymnastics has been her favorite.
"I've been doing gymnastics since the seventh grade. I have a friend in Chicago who has been taking gymnastics since she was really little and I've always wanted to try it. She really pushed me to join and I'm glad I did," said Reyes.