A Guy's Perspective on Love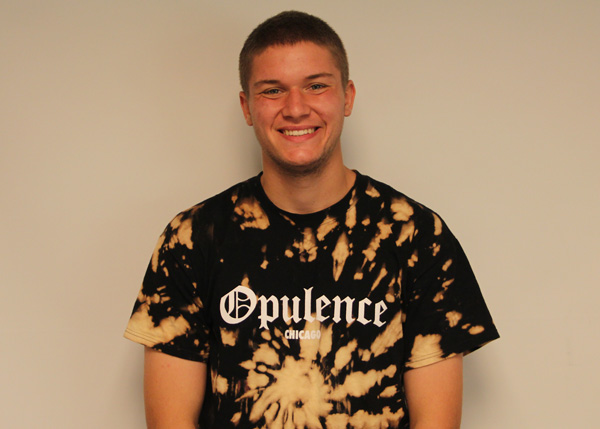 By Mario Ljubic
March 20, 2015
In February of last year, my girlfriend Isabella Schaps and I were on our way to the annual McDonald's basketball showcase that was held at Niles West on a super snowy and icy night. I was driving my sister's car, and we completely wiped out, ending up on the side of Frontage Road in three feet of snow. It was terrifying.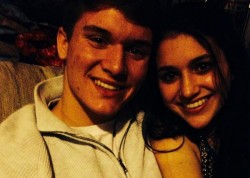 As we wiped out, there were cars racing towards us along the highway on the other side of the fence. But, instead of arguing and freaking out, we kept our cool, and together we shoveled the car out of the snow. We asked another driver for some help and slowly pushed the car back onto the road.
When I think about having a long term high school relationship, this is what I think of.  My relationship is not the annoying, tumultuous, boring TV relationship.  We solve problems together, we understand each other, and we have more fun together than we do anywhere else. We're best friends, and that's what keep us going.
We met at a Niles West fireworks display on July 4th, 2010.  She was right behind me trying to watch fireworks but couldn't see because I am so much taller than she is.  She yelled, "Excuse me, you're blocking my view!" That's right; the first words I heard out of her mouth were telling me to get out of the way.
Not many people really date in high school, or at least they never find themselves in a relationship.  So how do we do it?   Here's the thing: if you find someone you enjoy spending time with, who you can count on for anything, who makes you laugh and does stupid stuff with you, then you don't get bored. There is lots of time and effort put into making a relationship work. But if you don't mind spending all that time and dedicating all that energy with that certain person, then it's worth the time.
That's why I choose to stay with her, because it's all worth it in the end. Juggling school, friends and athletics with a relationship can get tough. You need lots of communication. Patience is important. Things like being understanding and flexible are all essential in having a healthy relationship. So I make sure to be good to her, and I know she's going to be good to me.  I love her!