On the Flip Side: Is College the Only Way to Success?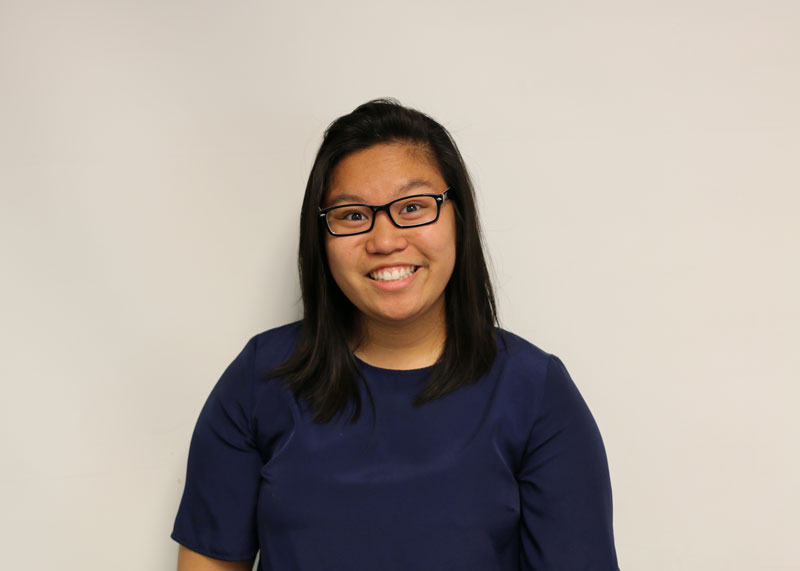 By Thea Gonzales
September 18, 2015
When most people think about life after high school, they think about college. For many high school seniors, there haven't been any other options presented to them. Without college, the adult world seems like a game way out of their league with only major players like Steve Jobs and Manny Pacquiao rising as outliers.
However, for a vast percentage of the adult community, a successful future doesn't always have to come attached to a degree.
Dipak Lodhia, father of senior Asha Lodhia, is currently the owner and co-founder of the successful local restaurant, Fogo's Peri Peri, as well as a restorer and landlord of several apartment buildings. He has never been to college.
When he finished high school in England, he couldn't afford to attend college and started work to help his parents with the bills. Working in an autobody shop for cars gave Lodhia an attention for detail and restoration that he used both in refurbishing apartments and opening his business.
To high school seniors struggling with the stress of emerging adulthood, he offers the following nugget of advice: "Stay confident and work hard. There is a place for everyone– you just have to go out and find it."
I know what you're thinking: what kind of crazy hippy world do you live in where people can just not go to college and everything works out? This is 2015! No one can survive like that now!
You might be right. If you're one of those people who cannot imagine leaving high school without an acceptance letter to another 4 year educational program, maybe college is for you. I'm not against that at all; in fact, one of the biggest goals in my life is to get a PhD. College is certainly an amazing opportunity for anyone who chooses it. But for those who don't think college is for them, other options should be presented in order to give them that choice. Regardless of schooling, adulthood isn't going to be completely easy for anyone, but if you love to do something, maybe it's worth the risk.
As a former trucker and entrepreneur, senior Laura Volpe's father, the now retired Volker Volpe, grew through the ranks starting with a company that was attached to the railroad. If workers chose to study something that was related to the business, the company would take care of tuition and let workers off a little earlier to commute to school in downtown Philadelphia.
"I figure everyone has their own life, and I think everyone experiences the same things pretty much as anybody else, but what makes the difference is that they experience it at different times of their life, you know? What I would say to a senior student who is about to graduate is follow your gut — follow your intuition. There's no one like you, and what works for many doesn't work for all; what works for some works only for a few. Simply follow your gut, follow your gut. If you feel that it's right, do it. If you feel that it's wrong, even though you want to kind of do it, don't," Volpe said. 
Or maybe instead of a 4 year, liberal arts college that provides classes like psychology and physics in order to produce more "well-rounded" students, you want to focus on learning things directly relevant to your chosen profession.
Celeste Albright, who graduated from Niles West last year, opted out of a conventional liberal arts college in favor of attending a vocational — or trade — school.
"I'm currently at Tricoci University of Beauty Culture. I started in January and I'm scheduled to graduate in November. It's a 1,500 hour program at a trade school for my cosmetology license. I already have a job set up at a fine men's salon in Glenview, and through school, I've done hair and makeup for two fashion shows, including the launch 2015 at Columbia College. I've gotten to work with America's Next Top Models, including Jaslene Gonzalez and many others," Albright said.
Of course, for some careers, college is a must. No one would trust a chemical engineer who acquired the tools of his trade from YouTube videos, nor would anyone want the board game master of Operation to be performing surgery on them.
But is it okay to demonize high school students who want to pursue a different path in post-high school education? Or is encouraging someone who wants to work in something like heating and air conditioning teaching other students to settle for less?
"I think it's super lame that everyone is expected to go to college. It's not right for everyone. And you can't do anything without a degree," senior Emily Matteson said.
As someone who eats ambition for breakfast, I know what it's like to push yourself to achieve something that seems challenging. I want to be an environmental journalist and work with publications like National Geographic and Popular Science. Is that a really high goal? Yes. Does wanting success that way make me any better than someone who aspires to be a successful landscaper? Not at all.
Giving students options and encouraging them to do what makes them happy is not at all teaching them to settle for less; it's teaching them to excel on their own terms, which is just as honorable and legitimate as going to college for a degree. Some would even argue that those who lack a college education compensate with a better work ethic in order to excel. Because it is comparatively harder to get a job without a degree, it makes sense that someone would choose something they were really passionate about, already knowing that they might not make it without education.
Richard Miller, father of senior Nicole Miller, is a chef who went to trade school after deciding that college wasn't for him. Sometimes he thinks that he missed opportunities by not going to college, but today is successful in his field and loves what he is doing.
"You have to find what you love to do, what really piques your interest, and go for it. Whether it takes you through college, or trade school, or on the job training. If you love what you do, it's really not work," Miller said.
In our western way of thinking– especially at Niles West– we push for distinction. The VPE shirts even read Nulli Secundus or "Second to None" on their backs. There's nothing wrong with that at all. Excellence should be something that is continually worked toward. But where is the line drawn between encouragement and pressure? And does the push toward superiority exhaust a student's own intrinsic desire to grow?
Just because a person doesn't take the road of conventional success doesn't mean they cannot achieve great things in their chosen profession. The day we accept that triumph isn't formulaic is the day that Niles West becomes what it always advertises: a school made of very different people who all strive for excellence together.
I am, by no means, encouraging you to stop all your applications on CommonApp and run away with the circus (though maybe that's what you love to do, and that's okay). But you should know that there are other options and if life doesn't go the way you plan it or you're lost, others have been where you are now; your future starts whenever you want it to, not necessarily when anyone gives you permission.