Obama Evokes Hope in State of the Union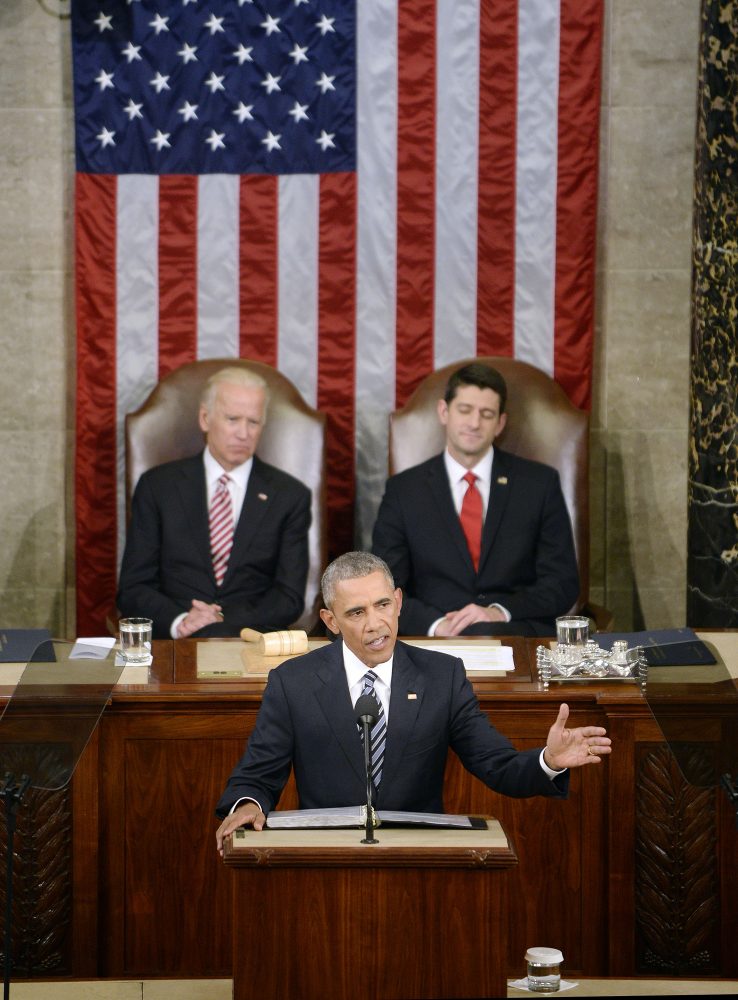 In his first State of the Union address in 2009, President Barack Obama painted a hopeful picture for his legacy, touching on war in Iraq and the then-declining economy. Many of his original sentiments were echoed in his final address last night, as well as several new strategies for combating the problems of now, with a heavy emphasis on future development to benefit Americans and the rest of the world. His optimistic attitude and confidence in American ability and ideals shown through during his uplifting address.
President Obama chose to ask Congress and the collective American people four important questions for his final SOTU address: how can we give everybody a fair shot at opportunity and security in this new economy; how do we make technology work for us, and not against us?; how can we keep Americans safe and still lead the world, without becoming its policer?; and how can we make our politics reflect what's best in us, and not what's worst?
While answering these questions, the president took many pointed jabs at Republican presidential candidates, most of which were directed at Donald Trump.
During his answer to the third question he posed, President Obama criticized the harmful rhetoric Trump's name has become synonymous with.
"We don't need to push away vital allies in this fight [against terrorism] by echoing the lie that ISIL (another name for ISIS) is somehow representative of one of the world's largest religions," Obama said.
These remarks emphasized how different Trump's potential presidency would be from Obama's, while also reaffirming that Obama is not afraid of criticizing Trump publicly and obviously.
In addition to his denunciation of Trump, President Obama appeared to support many policies endorsed by Democratic Presidential candidate Bernie Sanders, as opposed to front runner and former-Secretary of State Hillary Clinton's. Chief among these was his call for more affordable college education, which was answered with standing ovation throughout the chamber.
"We have to make college affordable to every American," Obama said. "It's the right thing to do."
President Obama also touched on income inequality and the influence of money in politics, which have become focal points of the Sanders campaign.
"We have got to reduce the influence of money in our politics," Obama said. "Our public life withers when only the most extreme voices are heard."
The bulk of the president's speech focused on his third query, a choice that seemed to cement Obama's desire to build a legacy based not just off of economic growth, but also foreign policy. With only two broad mentions of al-Qaeda, Obama's focus on ISIL displayed how the threat of terrorism has evolved since he originally took office. President Obama's firm resolutions about fighting ISIL were determinedly hardlined and somewhat surprising, given that the terrorist organization carried out their most publicized and shocking attack yet just a day after Obama declared them "contained."
"We have to take them [ISIL] out," Obama said. "But they do not threaten our national existence; that is the story ISIL wants to tell."
The president also took this opportunity to tout the strength of the U.S.
"The rhetoric of our enemies getting stronger and America getting weaker is all political hot air. The United States of America is the most powerful nation on Earth, period," Obama declared proudly. "It's not even close.
He then continued to boast about the nation's military prowess, leading to a standing ovation from the audience, and both Vice President Joe Biden and Speaker of the House Paul Ryan in their box behind the president.
"Our troops are the finest fighting force in the history of the world," Obama said.
These collective remarks about security, although bold, also beg to be challenged. Even though the State of the Union is viewed through the most positive lens possible, these staunch statements would backfire easily if the United States faced even the least serious challenger.
President Obama also took time to call for the reinvigoration of "the spirit of innovation," telling the story of the U.S. space program that erupted "virtually overnight" after the Russians launched Sputnik.
"Let's make America the country that cures cancer once and for all," Obama said.
He continued with remarks about the importance of clean energy, and its possible benefit to the American economy.
"Why would we want to pass up the chance for American businesses to produce and sell the energy of the future?" Obama asked. "That spirit of discovery is in our DNA."
In the inspirational fashion that was typical of this State of the Union, Obama confirmed his belief in the American people and their ability to accomplish these imposing tasks.  
"I believe in change because I believe in you," Obama said.
So, while a bit heavy on optimism and setting a daunting number of goals for the future, President Obama's final State of the Union proved to be a satisfactory close to the presidency of a man who was elected on the basis of his ability to incite hope and change.
Photo credit via MCT campus: U.S. President Barack Obama delivers his final State of the Union address to a joint session of Congress at the Capitol in Washington, D.C., on Tuesday, Jan. 12, 2016. (Olivier Douliery/Abaca Press/TNS)
About the Writer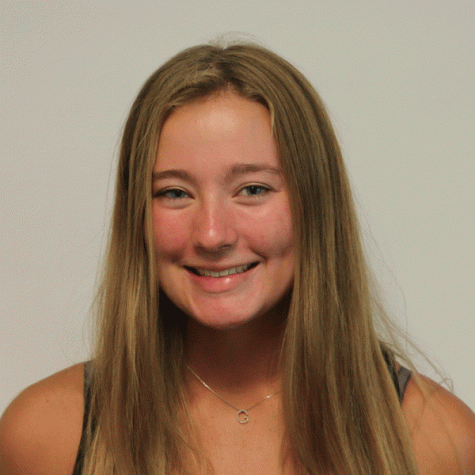 Grace Geraghty, Editor in Chief
Grace is a senior in her third year on Niles West News, where she is the Editorial Editor in Chief. Outside of NWN, she can be found figure skating, at...