Freshman Friday: Zubair Muhammad
Hang on for a minute...we're trying to find some more stories you might like.
Ms. Levy, the home economics teacher at Lincoln Hall Middle School, probably had no idea there was a true budding chef in her sixth grade class. However, Zubair Muhammad was just that.
Finding his inspiration in Ms. Levy's class, Zubair has continued baking ever since. Now, his repertoire has expanded to include special holiday-themed treats, tiramisu, and, his personal favorite, apple bread pudding. When asked what he loves about cooking, he thoughtfully remarks that people are his inspiration.
"There's that feeling that somebody's going to eat it, and you get that inspiration to want to try your hardest on it… you want to make it your best," said Muhammad, a freshman.
This competitive drive has led Muhammad to continue his cooking in his free time, including over the summer. After participating in miniature cooking camps at Sur la Table, Muhammad learned four new dishes. He hopes this will help carry him into chefs course next semester, as well as the Niles West cooking club. In the future, he hopes to also take gourmet and international cuisine. However, Muhammad then sees himself transitioning to cooking club, as opposed to continuing with school classes.
In the meantime, Muhammad has high hopes for the cooking club. He plans on talking to the club's sponsor, Mrs. Kelly, about increasing the number of meetings.
"It [cooking club] only meets once a month, but I'm trying to change it," he said. "At the bare minimum, I think we should be meeting once every two weeks."
Regardless of how often the club meets, he plans on continuing his passion for baking outside of school.
"I'm doing it independently," he said, "and I enjoy it more."
Check out Zubair's cooking blog at https://bakedtothebone.wordpress.com/
About the Writer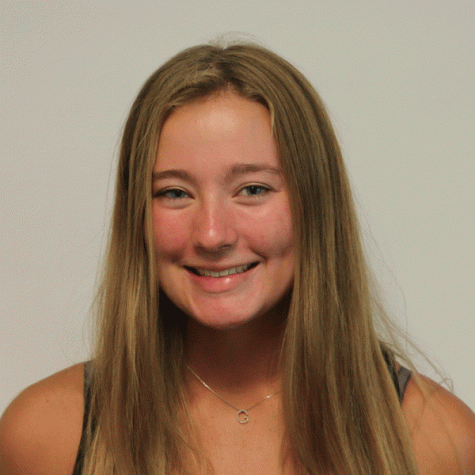 Grace Geraghty, Editor in Chief
Grace is a senior in her third year on Niles West News, where she is the Editorial Editor in Chief. Outside of NWN, she can be found figure skating, at...