Freshman Friday: Dominik Vasilj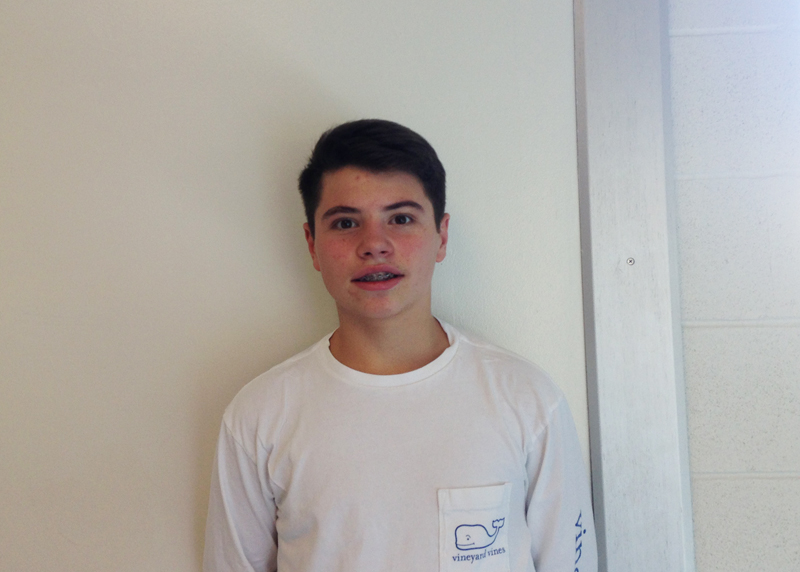 By Katherine Khoury
February 5, 2016
Coming into a new school with new people can definitely be a nerve-wracking experience, especially when it comes to high school. To most Freshman, high school can seem like a really scary place, but for freshman Dominik Vasilj it was no sweat.
"Coming into high school wasn't scary for me, because I already had friends from my hockey team here, so I was confident on the first day," Vasilj said.
One thing that Vasilj was nervous about was making a bad impression on his teachers. Other than feeling nervous, Vasilj was excited about his new classes, teachers, and the new friends he'd make his first year of high school.
Everything about high school met all of Vasilj's expectations. He expected high school to be stressful and to have a boat load of homework. But he also expected high school being filled with new friends and new experiences.
Vaslij's after school life consists of hockey, hockey, and, even more, hockey. Earlier in his life, Vasilj was super dedicated to soccer. He played from the age of three to the age of ten. Then, at age ten, he decided to join the Skokie Flyers hockey team.
"I never thought I'd take the sport seriously, but the more I played, the more I grew to love the game. And I still feel the same way about it to this day." Vasilj said.
Vasilj has been playing hockey for four years now and is currently on the Nighthawks hockey team.
"Dom is a player and team mate. He'll always be there to make us laugh, even when we lose 8-1." sophomore Andy Tenezaca, said.