Freshman Friday: Roland Teivans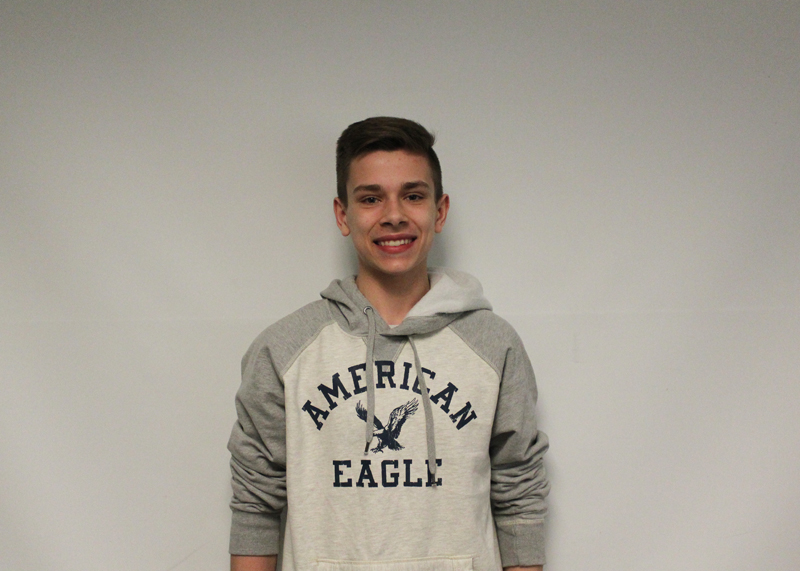 Switching up from acting to passing a volleyball, freshman Roland Teivans entered his first day of high school with a solid friend group and a lot of confidence.
Teivans had always envisioned himself participating in theatre and volleyball because he was so passionate about both and knew he couldn't just choose one.
"When I walked in, I saw my future because that's who I am. I knew that I was going to do theatre; I had done a show with Niles West theatre in 6th grade. As for volleyball, I knew I wanted to play, but didn't know what the competition was like so I couldn't predict what team I'd play for," Teivans said.
Teivans feels masculine making the JV volleyball team, as well as participating in the schools play at the beginning of the year.
"Volleyball makes me feel like I'm that much closer to becoming a man. Every time going up for a kill is extremely exhilarating. I am very excited to play for JV as well. Theatre can be just as exciting. Performing in front of a full audience is an experience that can't be beat. It's also great to play something completely different from yourself," Teivans said.
Knowing he would be being a part of these activities, Teivans knew he'd still have the same friends, but expand his friend group as well, but can't pick one activity over the other.
"I feel as thought I easily made friends with everyone. That is just the atmosphere of a school that's on the rise. It is impossible to say that one is better than the other; the two are very different from each other. In one you are setting up for spikes, and the other you are setting up cast mates for lines and jokes," he said.
Freshman and close friend Will Peiser has been friends with Teivans since middle school and loves watching him grow in what he does.
"He has grown so much in volleyball because he made JV and he learned to control his anger since middle school and it makes him feel good. He's also gotten in more shows lately, " Peiser said.
Teivans feels that theatre gets bad labels if you're a boy and wishes to get rid f that social construct.
"Sadly, a popular comment about doing theatre is that it's 'gay.' That's completely false. It's just a stereotype. In all honesty, doing theatre is an amazing experience, " Teivans said.
Freshman, and teammate Hayden Kipp is proud of Teivans and will continue to support him in his extracurriculars.
"I'm proud of him, he's one of my best friends and he always does everything his way no matter what anybody says about him, so I'm happy that he's a multi-sport athlete as well as an avid theatre guy. I'll continue to support him in whatever he does, like I said, he's one of my best friends, so I'll be with him by his side, " Kipp said.
About the Writer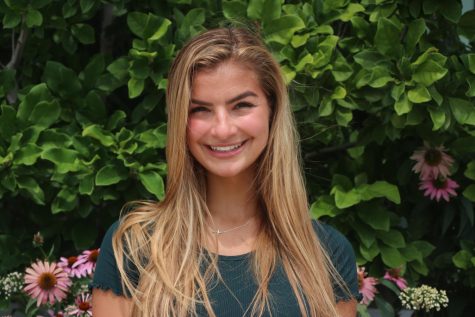 Christina Lappas, Editor in Chief
When she's not studying or doing homework, Christina loves to hang-out with friends and sleep. She is excited to be the editor-in-chief as a senior and...