Fights: Don't Just Stand There Shooting Video, Do Something!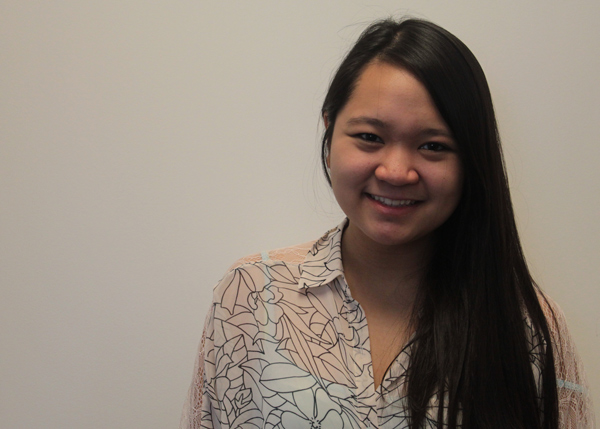 By Gabrielle Abesamis
February 15, 2013

Take a moment to imagine  yourself, your mother, your sibling, your best friend, or the most important person in your life helpless and trapped in a senseless act of violence, physical abuse, or assault. Punches are being thrown, scratches are breaking skin, and bones and organs are broken and severely damaged.
Then, picture the situation with a number of spectators, doing nothing to prevent the incident. What if those spectators were your friends or family, the very same people whom you thought you'd be safe with or who'd protect you from harm, people whom you thought were the most responsible? Imagine these spectators just watching transfixed and cheering, and even photographing and video recording the fight, just inches away from the victim's face. All that time and effort could have been used to break up the fight or bring the attention to a higher power.  What sick satisfaction does one get in watching the agony of someone in need of help?  Since when did capturing a fight scene on video earn bragging rights for having the best footage?
Out of the 424,000 reports the U.S. public schools claim to make, 190,000 of those  reports are physical attacks or fights without weapons. According to the National Center of Education Statistics,  physical attacks without weapons is the most frequent reported crime in public schools.
It's needless to say that there are many ways to settle a disagreement, a lot of verbal, safe and physically harmless ways. It's ironic how people fight and do all that they can to protect their reputation, and end up ruining it anyway after the physical altercation, specially in high school.
Junior Jenny Grimm said that she could relate to a similar situation.
"One of my friends was hurt in a fight, and she [wasn't able] to fight back. People were videotaping the scene instead of trying to help her. If I had only been there to witness it, I would have definitely called a security guard or try to stop the [fight] myself, not because she was my best friend, but because I understand the importance of helping those in need," she said.
With the onslaught of technology and teen fascination to reality TV shows, it seems as though a strange compulsion to emulate this type of  show have desensitized ones humane reaction to unfortunate incidents such as the one in the lunch room.
School psychologist Dana Kantor said that technology distracts the youth from acting responsibility.
"[This] generation is in a new ball game. Technology allows more things to happen. Rather than thinking  about safety, everybody wants their ten seconds of  fame. To promote safety, [students] should be used responsibly and ethically," she said
High school students are less than four years from being able to live on their own, from being able to take care of themselves, and from being able to have the responsibility to make the right decisions.
"As a school we focus on social emotional skills we focus taking personal responsibility student safety is everybody's responsibility. People need to know that it's their duty as students to act on it immediately,"  Kantor said.
You don't have to be the hero and risk your safety to help stop someone from getting hurt.   There are so many other ways bystanders can help. It isn't hard to bring it to the attention of an authoritative figure  or a person who would be  strong enough to intervene.  It's sad to think that this age of technology has reduced one's reaction of an alarming incident by whipping out a phone to record it and make a Facebook status, or Tweet with a hash tag that takes sides.
Principal Kaine Osburn said that students should take the initiative to tell an adult if they want to keep their school a safe place.
"It's sad when so many students work hard to make Niles West a safe and respectful place that a small handful, either through violence or through apathy, allow the environment to become insecure," he said. "Luckily, this is an incredibly rare occurrence at Niles West.  Students have to ask themselves what kind of school do they want to have every day.  The answer should lead them to more than just the right answer, but to the right action, which in this case is to quickly seek out an adult who can help stop the fight."
If all disputes were settled in character assassinations and fist fights, the world would merely come down to damaged reputations, broken noses, and concussions. There's a reason why freshmen have to attend the NAMES Assembly every year, and there's a reason why the slightest form of bullying is intolerable in any school. Abuse can physically, mentally, and emotionally break a person.
How many of these fights are going to result to homicide, suicide, and self- harm?  How many cries for help is society going to ignore before it's too late?
If you don't think you have what it takes to stop  a fight, then bring it to a higher authority's attention. Put your phones down, and do something to help your peers.