Before High School Ends…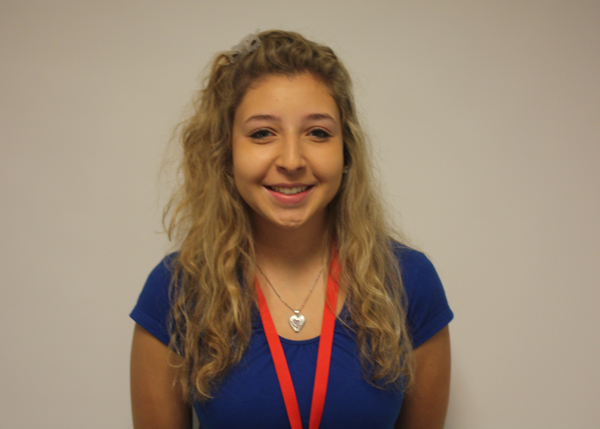 By Ally Daskalopoulos
April 22, 2014
With less than a month left of school, senioritis in high gear, and college plans set, it has come time for the seniors to bid farewell to their high school experience. The hype of summer 2014 seems overwhelmingly close.
However, before we toss up our caps, there may be a few last minute things we want to accomplish. The beginning weeks of May are a perfect time to check off a few of these gracious and perhaps necessary tasks…
1. Make a 4 year plan- Yes, another 4 years awaits us… It seems like now we are untouchable because we finished high school, but before we bask in our glory, we can't forget to plan for the future. Regardless of what you plan to do after high school, yearly goals are necessary to achieve any goals or dreams we may have. College decisions may be set, but the future never stops changing. Summer will be here before we know it, and I know I will want to relax for a while. Making a plan ahead of time allows us the flexibility to enjoy our hard work and just feel mentally prepared for the Fall. After all, we are adults now. We are officially in charge of our own destinies.
2. Do the things you never thought you would be able to do, or never actually did- I know this sounds slightly ambitious, but if you narrow it down I'm sure you could find something you didn't do during the school year that you still have a chance to do. For example, if you've never been to a Niles West sporting event, pop in on a soccer or baseball game, go see the spring musical, spend the night on the football field for Relay for Life, participate a few extra times in class. The smallest things can make you feel like you got the most out of your high school experience. Not only will you have tried something new, but you will take a new memory with you from your last month as a senior.
3. Clean up your social media accounts- We are free to post what we want and express ourselves, but to an extent. Think about this the next time you update your status, post a tweet, or Instagram a picture; would a college staff member, future boss, or professor want to see this? Is this how I want to portray myself? Just going back through your history and taking out a few pointless photos you posted in seventh grade, or just changing your bio can make all the difference. The internet is a vast and unending tunnel, changing our existence in the virtual world can sometimes make or break you.
4. Thank your teachers- Let's not forget who helped you get to this point in your life. Without the guidance of your teachers, counselors, and advocates, you might not be in the position you are today. This goes for parents as well. Thank your parents and family members for helping you make it this far. Even if you think they didn't help, I'm sure a little moral support was beneficial in securing your diploma. Personally, the amount of knowledge and experience I have gained throughout my four years would not have been attained without my teachers, counselor, and family. I'm sure the acknowledgment will be greatly appreciated and memorable.
5. Be proud and excited- Finally being able to hold that diploma in your hands will be a bittersweet moment for most of us, and finishing high school with a positive attitude only enhances our success. In the end, the simple joy of being proud of yourself will be rewarding and hopeful. Starting a new chapter in our lives is exciting, and the conclusion is only the beginning. Thoreau once said, "Go confidently in the direction of your dreams. Live the life you've always imagined." Anyone of us has the power to do that if we set our minds to it.