Thanks For the Memories, Niles West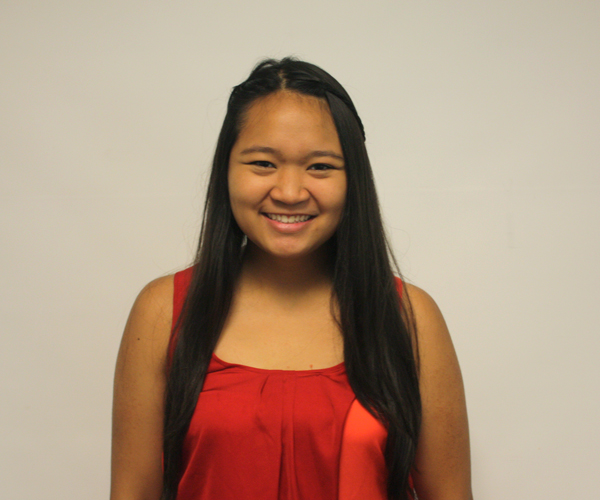 By Gabrielle Abesamis
May 27, 2014
Friday marked my last full day of high school. After four years of trying to walk past the giant birthday balloons, working out in the cardio lab on the most humid days, and trying my best to make sure I don't get on social probation so I can go to all the end of the year events, it's all come to an end.
I'm not one to write columns so bare with me. This is one of the last piece that I'll be writing for the Niles West News as a high school student.
To everyone who still has a couple of weeks left of school: I have a few words of advice.
It's okay to fall in love (and get hurt). Yes, it's scary to know that you can lose the one person that makes you smile like an idiot, that makes you feel fearless and invincible, that makes you feel like you're the luckiest person in the world. But the way you kiss, the way you think about others before yourself, and that electric feel when you hold hands while you watch the varsity football game are all such pleasant experiences. If you're going to get hurt, get hurt now, while your still learning and growing. The pain might feel like someone ripped out your organs or injected venom into your body, but that pain will go away if you let it. In the end, you will be happy about these memories.

You are not a test score out of 36. Don't spend every second making up for that ACT score you were expecting to be higher. If you're one of those students who constantly stress out about school and spend many late nights trying to do homework, it's okay to skip a few assignments as long as you spend your time wisely. Catch up on sleep, watch the season finale of your favorite show, go to that party, or do that one thing with your best friend that you've been meaning to do for as long as you can remember. You're eventually going to procrastinate anyway, just do something worthwhile so you don't end up disappointed in yourself and even more stressed out.

Seriously, just hang in there. You will be surrounded by so many people who will complain about high school drama and say that they can't wait to graduate, but try your best to live in the now and enjoy the present. Go to at least one dance, a basketball game, participate in Relay for Life, buy the Deca ice cream. Make use of your time and fill it up with the best experiences.
I'm not saying you have to fall in love, go to basketball games, and dances, to have a positive experience at Niles West. I'm not advocating slacking and being lazy either, but those are what made me happy to be a part of the school.
To Ms. Lauer: Thank you for introducing me to the center of my world. Thank you for helping me find my passion. Thank you for holding my hand as I took on challenging stories and applied myself to opportunities of a life time. You are the reason my experience at Niles West has been so positive. You've impacted my life so much more than anyone can imagine.
To Ms. Kracht: Thank you for always having me in your best interest. Thank you for putting the journalism class in my schedule. Thank you for supporting my decisions and planning my future. Thank you for making your office a home away from home for me, walking me through my problems, and wiping my tears. You are a family member to me.
To Mr. Osburn, Dr. Ness, and Mr. Szczpaniak, thank you for supporting the NWN and contributing to our stories.
To the class of 2014, to the slackers, the overachievers, the procrastinators and the daydream believers: congratulations, we made it! It's honestly been such a great honor to be a part of this pack. I wish you the best of luck, and I hope our paths will continue to cross in the future.
Always,
Gabrielle Abesamis