Top 10 Game Fads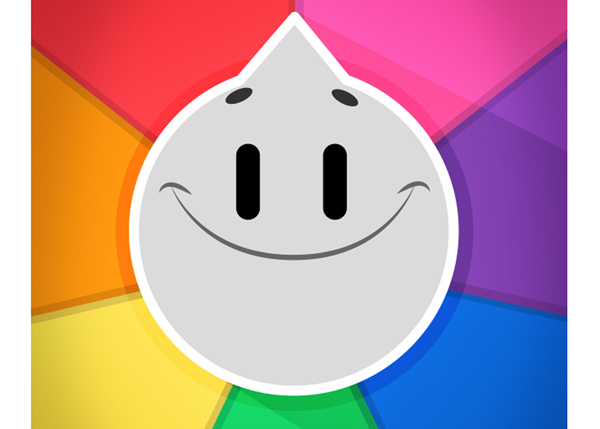 With so much new technology being created every day comes awesome– and some times pointlessly addicting– games. You must have played at least one of these games. They all have something in common: they were some of the most popular games in recent history. On this list is my rating on how good each game actually was/is in my opinion.
10. Make It Rain
Make It Rain was the game that hit big around May, 2014. The object of the game is to swipe the screen, and "make it rain" valueless money. The game is highly addictive, but there is no real objective, so it is number 10 on this list.
9. Flappy Bird
Ahh, Flappy Bird. Everybody at Niles West has had to have played this game at some point. It is a single player game where you have to flap a bird through columns as far as possible. This game is probably the most frustrating game you will ever encounter, because of how difficult it is to receive a respectable score. The purpose of this game is to fly as far as you can without crashing, and when you do, right back to the beginning you go.
8. Fruit Ninja
Fruit Ninja! How could you have forgotten about this good old game? The purpose of Fruit Ninja is to slice (swipe screen) through as much fruit as you can without slicing any bombs. You are given 60 seconds to rack up as many points as possible. This game was not as much of a fad as the rest, since the game sustained its popularity for at least a year or two.
7. Clash Of Clans
A game filled with barbarians, giants and all sorts of wizards, Clash of Clans is a game where you have to build up your base, make a clan, and raid and defend other clans and/or bases. The beauty of this game is that you can play forever and it does not necessarily get old. You are always using strategy to defend and attack, along with improving your base.  The longer you play, the stronger your base becomes.
6. Fun Run
This was definitely the game of 2012. Fun Run is one of the best games out there because of the ability to link with friends. It is a race to the finish line through power-ups and obstacles. Fun Run 2 is fresh on the app store, so we will see if it is the next big thing.
5. Angry Birds
I guess you could say angry birds is one of the, "classics" on the app store. This app has just never seemed to die down, because of all the different levels there are, all with just one objective; to launch angry birds at green pigs. Angry Birds is a great game, because unlike most of these other games on the list, this is a paid for app. Let me tell you, the dollar you pay for the app is very worth not dealing with ads or running out of lives.
4. Candy Crush
Candy Crush is a game where you have candy on a board, and you receive points for the amount of candy you put in a row. You get more points, for the amount of candy you have in the row you put together. In order to beat a level, you need to receive a minimum score in order to advance. Candy Crush is fun, because you are always advancing on to new levels, but after a while, the concept of Candy Crush becomes somewhat boring.
3. 8 Ball Pool
Out of all of these apps, 8-Ball Pool had me hooked the longest. This game is great for several reasons. One: 8 Ball-Pool allows you to play against friends or a random opponent. Two: The app has either one on one matches, for different amounts of coins, or you can play in a tournament. Three: The app is very high precision with shots, and you do not get extremely frustrated when you lose a match, because there are plenty of other ways to make up for your loss of coins.
2. Trivia Crack
Trivia Crack is the hottest of these apps right now. The idea of playing trivia against your friends, with questions that aren't extremely boring, (like most other trivia games) makes the app so much fun. My only complaint is all of the ways that Trivia Crack tries to sucker you into spending real money on the game. My best guess is that Trivia Crack is going to be a popular app for a few more months until it dies down like the rest of the games on this list.
1. 2048
What makes 2048 better than the rest, you may ask? 2048 is the only app I know of that is fun for everyone regardless of age or interests. It is great because you can play as much as you want, and at whatever pace suits you. 2048 is a single player game, and the fun of it is combining numerical tiles with each other to make a 2048 tile. It is a great app because it is a game that is frequently beaten, so you never lose hope with the app. Most people do not lose interest in this app, until they beat the game. 2048 does not bombard you with ads or purchasing power-ups, which is what makes it so great. For these reasons, 2048 has been the best app fad to me.