Harry Potter and the Never-Ending Series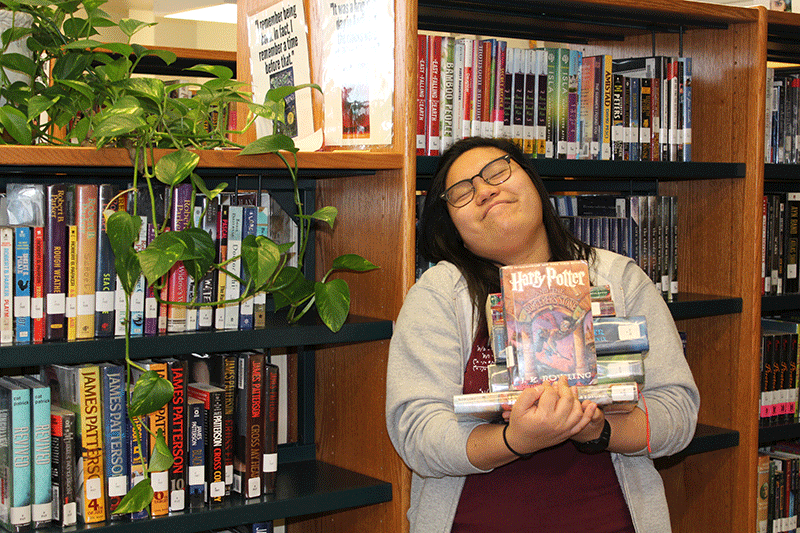 By Thea Gonzales
February 17, 2016
It's not over until the fat wizard sings. Once again, after five years after the end of Harry Potter and the Deathly Hollows Part 2, J.K. Rowling is pleased to announce yet another chapter of Harry's story: Harry Potter and the Cursed Child. This time, Rowling has enlisted the help of several other writers; Harry's 8th adventure will be released to audiences on July 30, 2016 as a two-part play performed exclusively in England's West End.
For some veterans of the Harry Potter experience, this is another layer of cream to the Butterbeer beverage that the magical franchise has become. Most millennials began on Harry's Quest during their middle school years: an important stage of development that was aided by fictional battles and victories.
"I started reading it in 8th grade. It left a pretty big impact on my life. It shows how even when things look so bleak and there isn't any hope, the good still defeats the evil," junior Kosta Hatzopolous said.
To this day, high school students and adults alike can't escape the magic pull of Harry Potter.
"I'm so happy that there's gonna be a play. Whenever a huge franchise ends, you always wonder about what happens before and after, and most of the time, you don't get to see that. I'm definitely going to go see the play sometime when it comes out," junior June Choi said.
But how much magic is in the franchise? After 7 major books, 4 complementary books (e.g. The Tales of Beedle the Bard), 8 movies (excluding the upcoming Fantastic Beasts and Where to Find Them), and countless official and unofficial Harry Potter products, Harry deserves a rest. His story has been exhausted.
Personally, I think the ending scene of Harry Potter and the Deathly Hollows should have been its true end. Harry achieved what needed to be done: he defeated Voldemort, found out the truth about his parents, and started his own family. To augment his story past that scene is to exploit the popularity of the Harry Potter series. Harry deserves that perfect ending, and so do his fans.
However, Harry Potter and the Cursed Child is a completely new frontier for Harry Potter. He's hitting England's Broadway. While it isn't confirmed to be anything like Starkid's popular, fanmade A Very Potter Musical on YouTube, it is a new medium for fans to experience. J.K. Rowling has been able to portray characters in different ways through the stage, including her sometimes celebrated and sometimes controversial choice to cast a black Hermione.
"Theatre is a fascinating, groundbreaking medium that isn't explored by mass audiences enough. Major applause though for the casting of a black actress as Hermione, the world needed to consider and hear that," alumna Sharon Mathew said.
Another drawback to the 8th story is its location: exclusively in England's West End, so Harry's international fans will have to go to England to watch the show.
"I feel [that] because it's so intimate and specific to a niche, making an 8th Harry Potter story available in its full experience only at a select spot in a certain country almost makes my eyes sting because it transfers something that was so universal into something esoteric. Lucky ducks to those who do get to see it, but I don't think it was necessary," Mathew said.
Harry Potter will always be the boy who lived and continues to live through the passion of his fans and friends. But now, like all things, his story needs to come to an end. Leave a little to the imagination, J.K. Rowling, and let us move on.